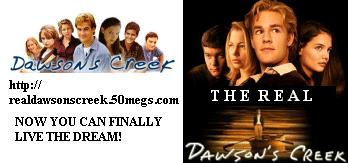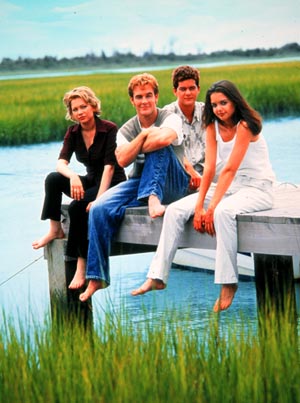 Hello Again and welcome to the starting point to your adventure into Capeside.Below you will find Three categories, each of them have their own separate links to the locations. Most locations have pictures and all have tons of info on how they were used in the show.Their are even some links to real pics of Pacey's Boat on the SG lot and a former residence of James Van Der Beek, which is actually for sale. I plan to update regulary so please check back as often as possible. And in closing here, I would like to encourage everyone who visits to check out the FAQ.It should answer a lot of questions and has a link to my e-mail.Thanks and enjoy your tour!
Capeside Sites
Downtown,Riverfront and Marina Capeside Leery's Fresh Fish House Joey's Wall The Icehouse Season 4 Theater Pier/Beach in Credits Capeside Record Store Pacey and Andie's First Kiss Community Message Board Capeside High School Season 1 Yacht Club/Beauty Pageant Site Small fountain Pacey Frequented Final Resting Spot of the Late Vessel True Love Joey's Fuel Stations Job(S3) Pacey and Andies Car Crash Site Rialto and Screen Play Video(non-existent) Dawson's Creek(Hewletts) Dawsons's Steps from Opening Credits *Note* Due to a privacy issue, I cannot release information relating to private residences used in the show, including the houses. But I will say, don't bother looking cause you won't find it.
Cast Residences
J.W. Brooks Building:James Van Der Beek
Cast Hangouts
Firebelly,Reel Cafe, and Screen Gems Studios
UPDATED CONSTANTLY, PLEASE COME BACK SOON!UNTIL THEN CHECK OUT THE "CREEK FREAK SITE"